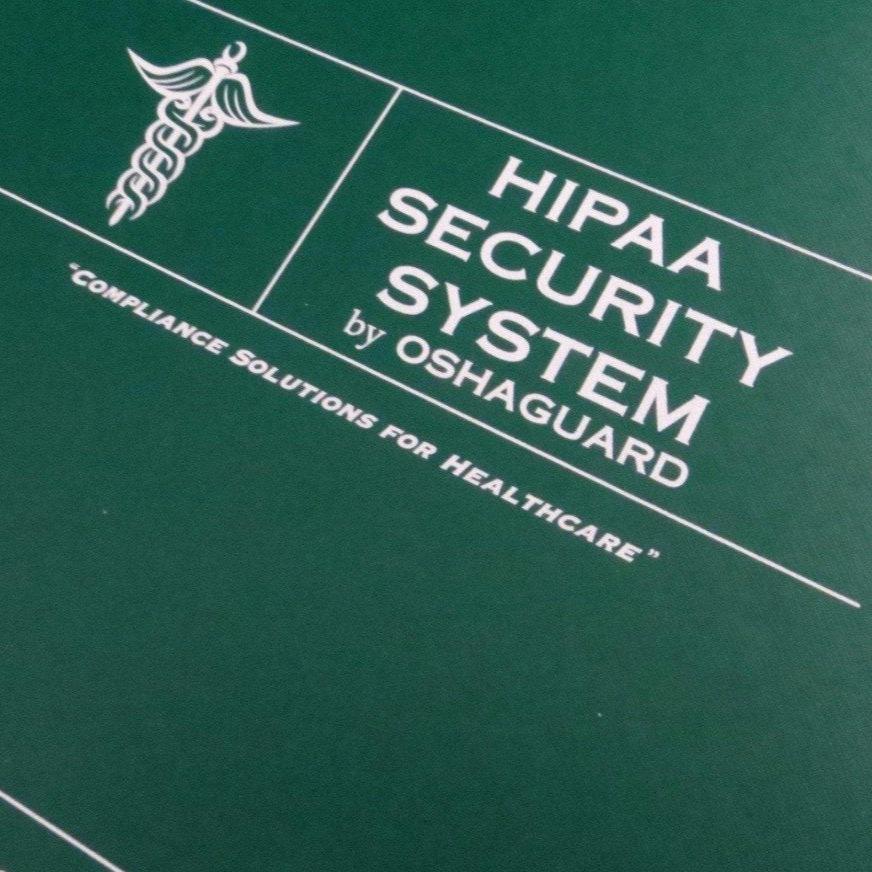 Oshaguard
2024 HIPAA Security Manual with Training
If your a physician, dentist or other healthcare professional and submit claims electronically you're considered a 'covered entity' and required to comply with HIPAA. The Security Rule specifically focuses on the protection of electronic protected health information (ePHI). 
 Too often we see facilities that have safeguards in place like passwords, daily backups and/or building alarm systems but they fail to have policies that identify them. HHS requires a combination of technical, physical and administrative safeguards to secure patient data.
Administrative safeguards cover over 1/2 of the HIPAA Security requirements. They focus on the organization internally, like your policies and procedures, employee training and documentation.
 Our 2024 HIPAA Security Manual includes everything you need to get into compliance with the Security Rule.
Policies and Procedures (needed for meaningful use, accreditation or an audit) 
Administrative Safeguards
Physical Safeguards
Technical Safeguards
Risk Assessment Worksheet & Guidance
Compliance Checklists
Security PowerPoint Training CD and Staff Training Guidelines
All Required Forms (on CD and cardstock)
How-to Sections That Take You Through An Orderly Step-By-Step Compliance Process
Don't risk your practice by not having policies and documentation.  Annual risk assessments and policy reviews are required for all covered entities, but they doesn't have to be complicated, time consuming or expensive. 
The HITECH Act and Omnibus Rule clarified that all health service entities, business associates and subcontractors in the private sector that access, maintain, retain, modify, record, store, destroy, or otherwise hold, use, or disclose protected health information is accountable to HHS for HIPAA and HITECH requirements for breach prevention activities, audits, notifications, and penalties for disclosures.
---
Share this Product
---
More from this collection